STRAYS
If you have lost your pet, PLEASE contact the shelter immediately!
If you see your pet on this page, email me at This email address is being protected from spambots. You need JavaScript enabled to view it.. In most cases I can return your pet to you right away.
Did you know that the best way to get your pet returned to you is with a microchip?
MICROCHIPS ONLY COST $10.99!
Call the Shelter today at (402) 298-8235 to make an appointment to get your pet microchipped!
---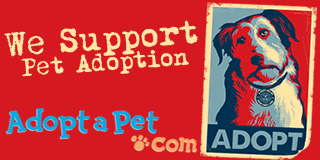 Adoption fee on all animals is $60. This includes spay/neuter and vaccinations.
Microchips are an additional $10.99 (well worth it).
Adult Cats are always a free adoption to Senior Citizens!